After Bowser has a realization about what's lacking in his army, he and Kamek demote Petey and set out to find the perfect guard dog! How will this dog fair against Mario?
Characters
Edit
Bowser 
Kamek
Broggy
Piranha Plant
Chain Chomp
Toad
Petey
Princess Peach
Mario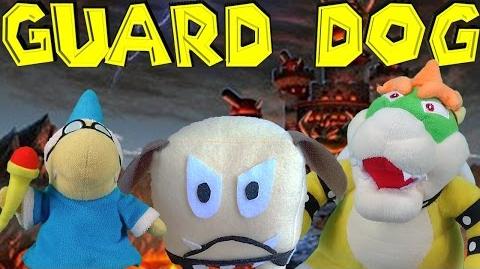 Ad blocker interference detected!
Wikia is a free-to-use site that makes money from advertising. We have a modified experience for viewers using ad blockers

Wikia is not accessible if you've made further modifications. Remove the custom ad blocker rule(s) and the page will load as expected.