When Bowser gets sick, Bowser Jr. steps in as the leader of the Koopa Troop! Of course, crazy things happen!
Characters
Edit
Bowser
Bowser Jr.
 Kamek
Boom Boom
Mario
Baby Mario
Princess Peach
Nabbit
The stuff that was in Junior's shopping cart was: A giant cookie, a Wii U with Super Mario Maker, a toy truck, a toy guitar, a rubiks cube, a minion plush, a toy airplane, a teddy bear, and a LEGO set.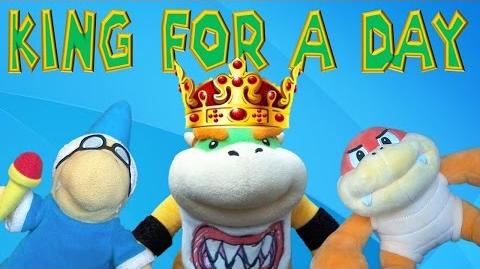 Ad blocker interference detected!
Wikia is a free-to-use site that makes money from advertising. We have a modified experience for viewers using ad blockers

Wikia is not accessible if you've made further modifications. Remove the custom ad blocker rule(s) and the page will load as expected.