When Bowser gets fed up with losing to Mario all the time, he makes a comment about  Mario wining only because he's the good guy. They end up making a bet where they switch lives: Mario is the bad guy, and Bowser is the good guy. Who will win in the bet?
Characters
Edit
Bowser
The Koopalings
The Koopa Troop
Mario
Princess Peach
Luigi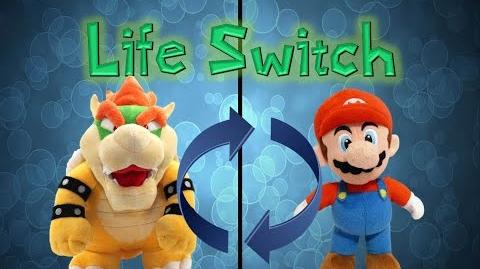 Ad blocker interference detected!
Wikia is a free-to-use site that makes money from advertising. We have a modified experience for viewers using ad blockers

Wikia is not accessible if you've made further modifications. Remove the custom ad blocker rule(s) and the page will load as expected.